Vanuatu consists of over 80 separate islands and is nestled in the southwest Pacific Ocean lying to the north of New Zealand and east of Australia. Its scenic beauty comprises of Palm trees, crystal-clear turquoise blue waters, misty volcanoes, dense jungle, and vibrant coral reefs. Out of the 80+ islands, around 65 are inhabited, which means that there is something for all visitors. You can travel different islands and experience a new slice of life, culture, and scenery, without having to get another stamp on your passport.
Key Facts
02
Laguages
Bislama | French | English
03
Currency
Vanuatu vatu (VUV)
04
Population
285,784 (2016 estimate)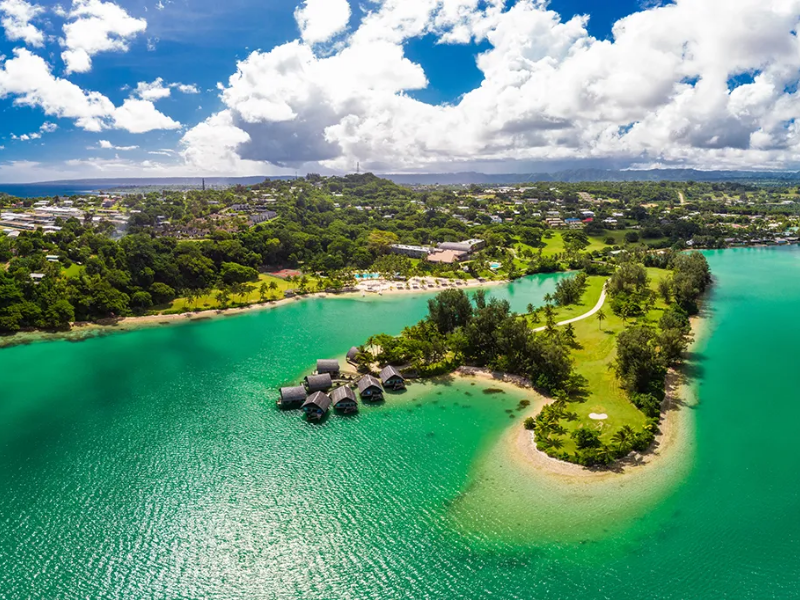 Processing Time
2-4 MONTHS
Donation or Investment From
120,000 USD
VISA-Free Travel Within
125+ COUNTRIES
Investment Options
Vanuatu provides the only Citizenship by Investment (CBI) program of its kind in the Asia Pacific Hemisphere wherein the investors get an opportunity to acquire a citizenship along with a passport with government donation in a safe and peaceful country.
160,000 USD
Contribution to the Development Support Program (DSP)
The Development Support Program (DSP) was established in the year 2017 to provide honorary citizenship to foreigners who make specific economic contributions to the government.
BENEFITS
Straightforward, simple investment plan
Processing time 2-4 months
No language requirement
Visa Free access to 125+ countries (UK; Europe; Singapore)
No personal or worldwide income tax
Dual citizenship permitted
Inclusion of dependent children 25 years and under and dependent parents 65 years and above
Limited number of documents to be submitted
Our commitment to you!
At Raizing Citizen, we work exclusively on your behalf. We are devoted to providing a specialized service to each of our clients with the knowledge that comes with years of expertise. Most of all, we give the insight and an array of options that allow our clients to make and secure investments with confidence.
Book Consultation
Feel free to ask for details, don't save any questions!