Known as the Spice Isle because of its many locally grown spices, Grenada is a beautiful and lush islands in the West Indies. The island contains 121kms of pristine beaches with white sand and palm trees, while the air is filled with the aroma of the islands native spices. Grenada offers a stable political environment and tax advantages for the business investor. As a member of the Commonwealth, Grenada also opens up a number of educational opportunities, making it the ideal place for you and your family.
Key Facts
03
Currency
East Caribbean dollar (XCD)
04
Population
109,590 (2012 Estimate)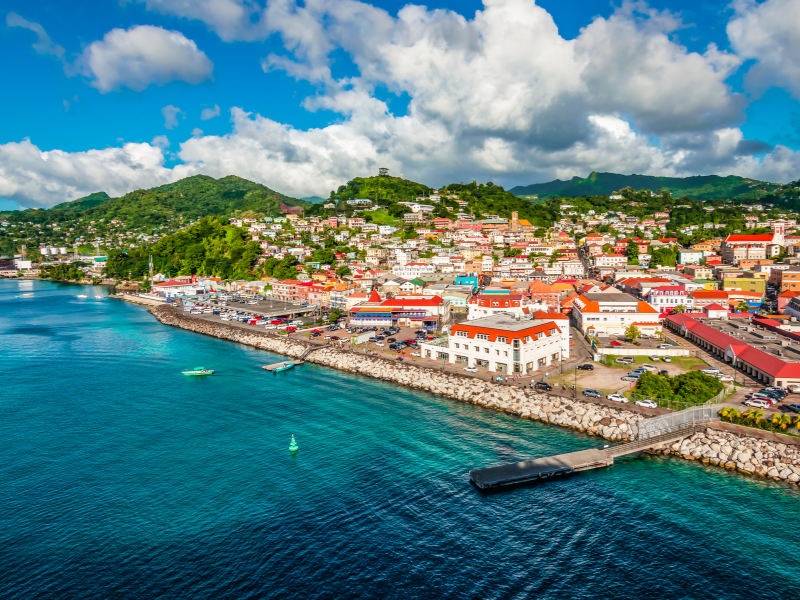 Processing Time
3-6 MONTHS
Donation or Investment From
220,000 EUR
VISA-Free Travel Within
117 COUNTRIES
Investment Options
The Grenada Citizenship by Investment Programme seeks to attract foreign individuals who will be entitled to obtain citizenship and a passport in a period of approximately 3 months, upon making a investment in either the National Transformation Fund (NTF) or another government- approved project.
200,000 USD
Non-refundable Payment to Grenada NTF fund
The applicant must pay a total of 200,000 USD into the NTF. For a family of 4, there is an additional fee of 25,000 USD for each additional dependent.
350,000 USD
Investment in an approved project in Grenada
A minimum investment of 350,000 USD is required into a GCBI approved project. In addition there is a 50,000 USD government fee for a family of up to four persons.
BENEFITS
Processing time 3-6 months
No personal or worldwide income tax
No landing or residency required
Visa Free access to approximately 117 countries (UK; EU).
E-2 treaty Investor Visa with the U.S. allows citizens of Grenada to operate a business and reside therein (not lead to citizenship)
Inclusion of dependent children under 26 years and dependant parents aged 65 years and above
No trip required during application process
Grenada recognizes dual citizenship allowing you to retain current citizenship.
Our commitment to you!
Our commitment to you! At Raizing Citizen, we work exclusively on your behalf. We are devoted to providing a specialized service to each of our clients with the knowledge that comes with years of expertise. Most of all, we give the insight and an array of options that allow our clients to make and secure investments with confidence.
Book Consultation
Feel free to ask for details, don't save any questions!